STELLA ANGELO ANNOUNCES DISTRIBUTION AGREEMENT WITH VETZ IN DENMARK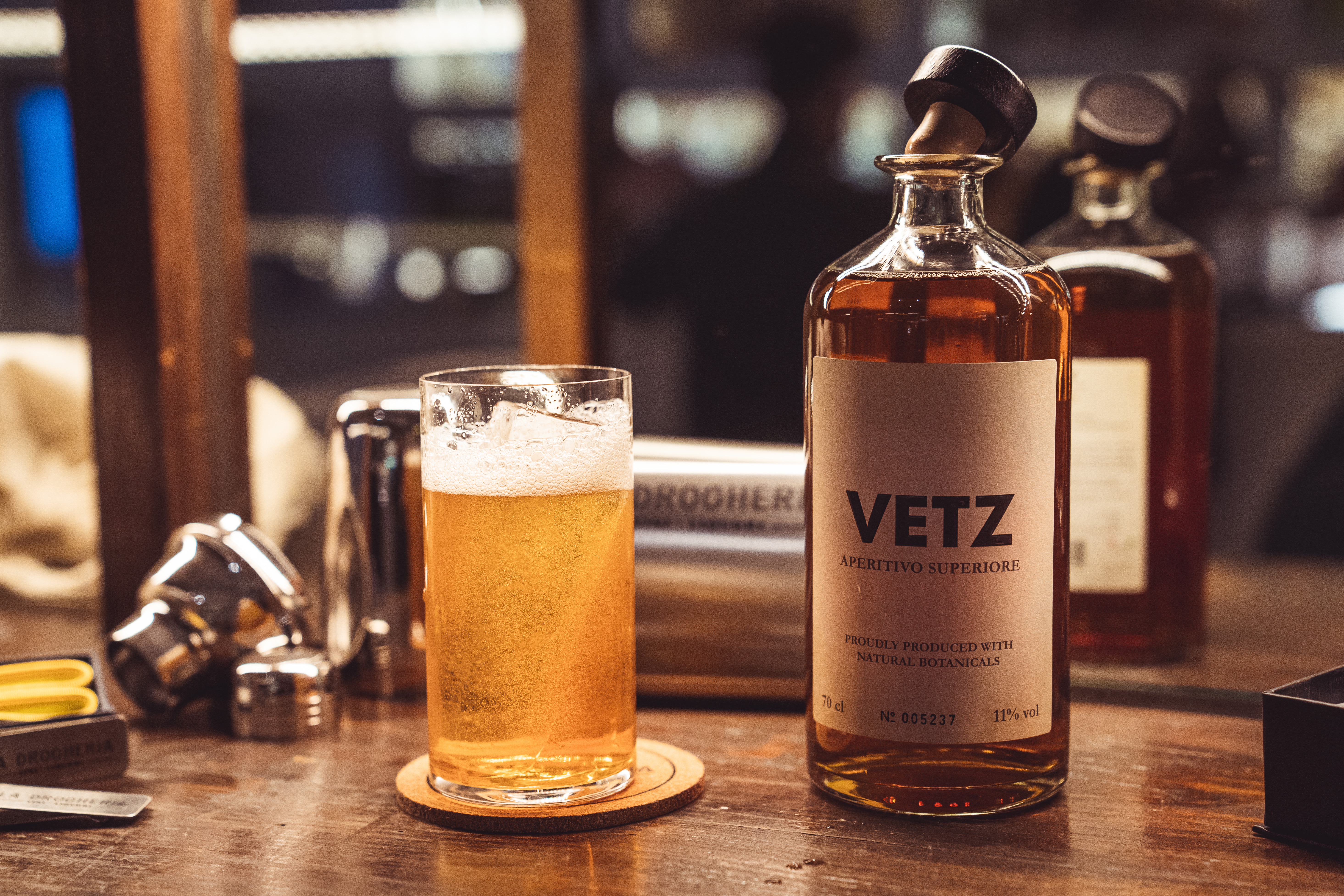 Stella Angelo announces distribution agreement with VETZ in Denmark
Stella Angelo is excited to announce its new distribution agreement with VETZ in Denmark. VETZ Aperitivo Superiore, a sweet-bitter aperitif made with 22 select botanicals, is a perfect fit for Stella Angelo's mission of building bridges between Southern European and Nordic culture.
VETZ has been sold in Sweden, Norway, Italy and other countries, but until now, it has not been available in Denmark. With this new partnership, Danish consumers will now have access to the sharp bitter flavor and consistent floral background of VETZ.
Stella Angelo's founders, William and Emil, fell in love with the culture around aperitivos during their travels in Southern Europe. They were inspired by the unpretentious elegance, fresh flavors and the ritual of it all. With Stella Angelo, they seek to share this passion with others by serving aperitivo-inspired beverages in all shapes and forms.
VETZ Aperitivo Superiore perfectly aligns with Stella Angelo's mission and the company is excited to introduce this exquisite drink to Danish consumers. VETZ is made using only natural ingredients, with no chemicals, additives or colorants, and is produced in the beautiful hills of the Piedmont region in Italy.
With its rich aroma of Cedar, Gentian, Hibiscus and Nutmeg, VETZ leads to a full-bodied Camomile, Cassia, Elderflower, Orange and Vanilla flavor. Its captivating amber and golden tones make it light and at the same time engaging, perfect for closing the day's work and starting an evening of celebration and sharing.
Stella Angelo and VETZ Aperitivo Superiore are a match made in heaven, and with this new partnership, Danish consumers are in for a treat. Stay tuned for more updates from Stella Angelo and VETZ!
If you are interested in stocking VETZ Aperitivo Superiore, please contact Stella Angelo at info@stellaangelo.com. We look forward to hearing from you and working together to bring the exquisite taste of VETZ to your customers. Thank you for your interest!