Hugo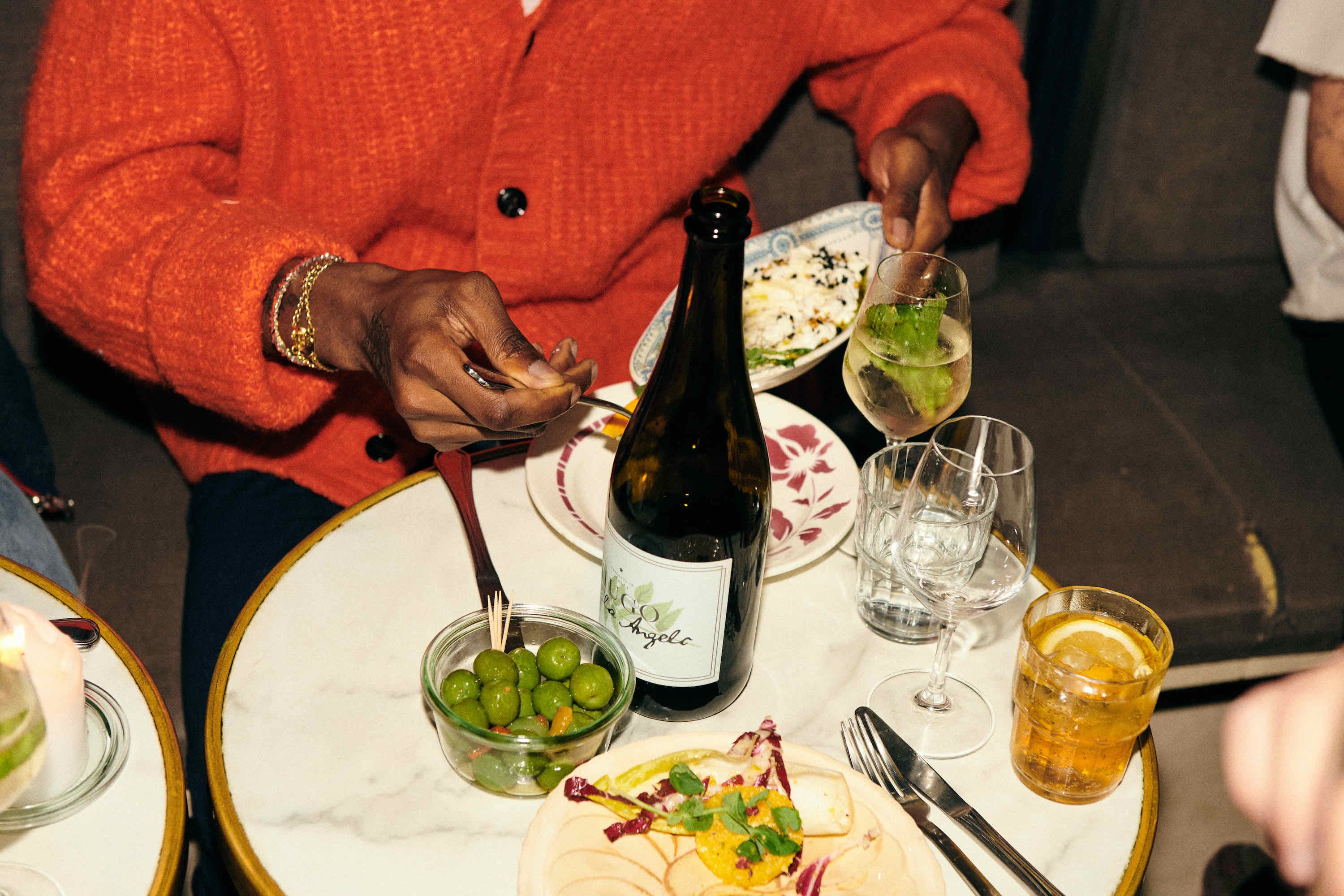 FRISKY ELDERFLOWER APERITIVO
DEVELOPED IN COPENHAGEN, MADE IN ITALY

Hugo
The Hugo is a dry sparkling white wine with elderflower. This classic aperitivo has been served in Italy since the 1990s and is loved for its refreshing qualities.
Stella Angelo re-imagined the Hugo by adding elderflower in the yeasting process, allowing the Elderflower to shine through. A typical Nordic flavour, evoking memories of Danish Summer – served as a sparkling Italian aperitivo.
Introduced in Denmark in 2019, the Hugo is the first Stella Angelo product.
It's wrapped in glass and cork, with minimalistic design and sustainable materials. The experience of opening a Hugo IS a celebration on its own. More than just your everyday aperitivo – it's a product that sets the mood with a 'pop'.
THE HUGO IS A DRY, SPARKLING WHITE WINE WITH ELDERFLOWER, A CLASSIC ITALIAN APERITIVO LOVED FOR ITS REFRESHING QUALITIES.
STELLA ANGELO RE-IMAGINED IT BY ADDING ELDERFLOWER IN THE YEASTING PROCESS, ALLOWING IT TO SHINE THROUGH AS A TYPICAL NORDIC FLAVOR EVOKING DANISH SUMMER. INTRODUCED IN DENMARK IN 2019, IT'S THE FIRST STELLA ANGELO PRODUCT.
THE HUGO IS WRAPPED IN SUSTAINABLE MATERIALS WITH A MINIMALISTIC DESIGN, AND OPENING ONE IS A CELEBRATION IN ITSELF. IT'S NOT JUST AN APERITIVO, IT SETS THE MOOD WITH A POP.
SAVOR THE CRISP, REFRESHING TASTE OF STELLA ANGELO HUGO, EXPERTLY CRAFTED TO AWAKEN YOUR SENSES.
AND JUST IN CASE, WE'VE GOT A SMALL GUIDE TO ENSURE AN EXQUISITE SERVE:
JUST IN CASE, WE'VE GOT A SMALL GUIDE TO ENSURE AN EXQUISITE SERVE:
01
Bottle of Stella Angelo Hugo
Ingredients
TREBBIANO & GARGANEGA Elderflower Aromas Sugar Carbon Dioxide
Served chilled with
Ice
Lime
Fresh Mint

Product Details
Produced in Italy
750 ml.
10% vol.

Find a Hugo